Our work has been partially supported by donations to the OSU Ecological Research Fund.
By donating to the Ecological Research Fund through the OSU Foundation, your contribution will:
Questions about potential donations may be addressed to scientistswarning@oregonstate.edu
or feel free to call Dr. Bill Ripple on the telephone at 541 737 3056.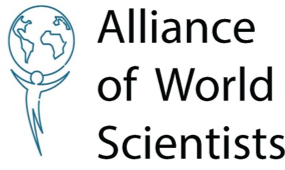 Donate Here ...
Make your donation through the OSU Foundation Website by clicking here ...
When you get to the site, search for "Ecological Research Fund" (as pictured below).
Provide the requested information to make your generous donation via credit card.
Or, write a check made payable to "OSU Foundation," including "Ecological Research Fund" in the memo line.
Mail your check to:
OSU Foundation
850 SW 35th St.
Corvallis, OR 97333
Soon after donating, you should receive a thank you email from us!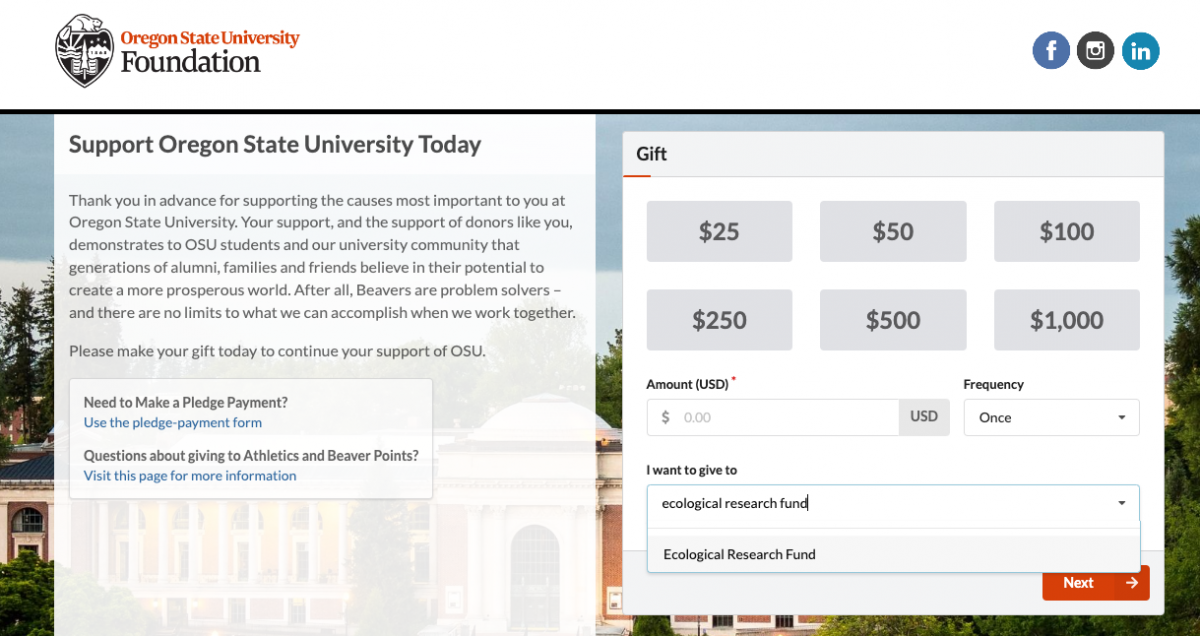 To make a donation using the OSU Foundation website, search for and select "Ecological Research Fund" under "I want to give to." Thank you for your donation!